Press Release – Thursday, November 2, 2023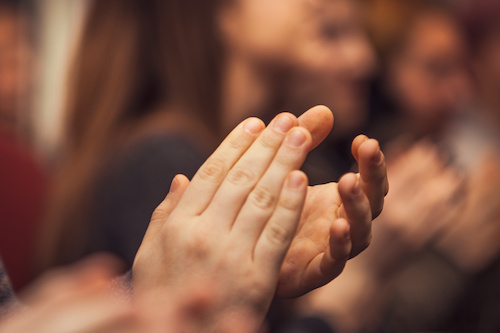 Porto Alegre, November 6, 2023 – As the Southern Brazil edition of Intersolar South America – the leading event for the solar industry in LATAM –, Intersolar Summit Brasil Sul will start next Tuesday 7 and continue on Wednesday 8. The regional exhibition and conference focusing on the most important debates, current affairs and innovations in the solar energy generation industry will be held at the FIERGS Events Center on Avenida Assis Brasil, 8787, Porto Alegre, Brazil. The two-day exhibition and conference will be accompanied by a side program with extra activities including a masterclass and five short courses, two of which are free of charge. Attending the exhibition as a visitor is, of course, also free of charge.
The first day of the side program (7 November) include a masterclass on "Energy Storage: Leading Business Models, Technologies and Best Practices for Design, Installation and Operation", at 10am, presenting an overview of opportunities in the Brazilian market, which is predicted to grow 1500% by 2030. At 2pm, the workshop "Photovoltaic Systems: Conductor Sizing and Protection" will offer technical information for professionals in the field.
At 2pm on the second day (8 November) the workshop "Installation of Electric Vehicle Chargers: Concepts and Applications" will introduce the new standard for charger installations, as the e-vehicle market is expected to reach well over 1 million units by 2030. At 4.30pm, the last workshop will focus squarely on Southern Brazil, a region characterised by a high performance agribusiness: "Agrophotovoltaic Systems (AgroFV): Concepts, Characteristics, Materials and Possibilities for Brazil".
Free of charge offerings – Delivered by a Sebrae-RS team, two workshops with limited seats will be targeted at solar system integrators, a category comprising companies and professionals who liaise between equipment distributors and end customers, providing solar system materials, projects, installations and maintenance. At 4.30pm on 7 November, the subject will be "Increasing Your Revenue by Leasing Photovoltaic Plants". At 10am on 8 November, it will be "Optimising the On-Grid and Off-Grid Photovoltaic Installation Processes"
Registration – Registering to visit the exhibition and two of the five workshops is free of charge, while registration for the conference is paid. All options are available on this link: www.euvou.net.br/IntersolarSummitBrasilSul2023/home. The complete program and other information can be found at: https://www.intersolar-summit-brasil.com/sul.
Intersolar Summit Brasil Sul will be organised and produced by Aranda Eventos & Congressos in partnership with Solar Promotion International GmbH. Its aim is to encourage strategic debates for the development of renewable solar energy in the region, thus generating quality information and opportunities for the benefit of all steps in the production chain. 2,000 visitors and 350 conference attendees are expected in addition to 50 exhibitors in 4,000m².
Quick facts:
Date: 7–8 November 2023
Exhibition hours: 10am – 7pm
Conference hours: 10.30am – 6pm
Venue: FIERGS Events Centre – Av. Assis Brasil, 8787 – Porto Alegre, Brazil
Exhibition tickets: Free
Conference tickets: R$440 from 21 October to 6 November; R$480 onsite
Organisers and Producers: Aranda Eventos e Congressos and Solar Promotion International
Intersolar Summit Brasil Sul has partnerships with the Brazilian Association of Distributed Generation (ABGD), the Brazilian Association of Photovoltaic Solar Energy (ABSOLAR), the Federal University of Santa Maria Smart Grids Institute, and NewCharge
PRESS CONTACT:
MILIM COMUNICAÇÃO
Sheila Meyer – sheila@milim.com.br | +55 51 99977-9966
Tatiana Csordas – tatiana@milim.com.br | +55 51 98111-8734
Daniele Alves – daniele@milim.com.br | +55 51 98182-9382

CONTACT
Gioia Müller-Russo
Solar Promotion International GmbH
P.O. Box: 100 170, 75101 Pforzheim, Germany
Tel. +49 7231 58598-218 | Fax +49 7231 58598-28
mueller-russo@solarpromotion.com | www.solarpromotion.com